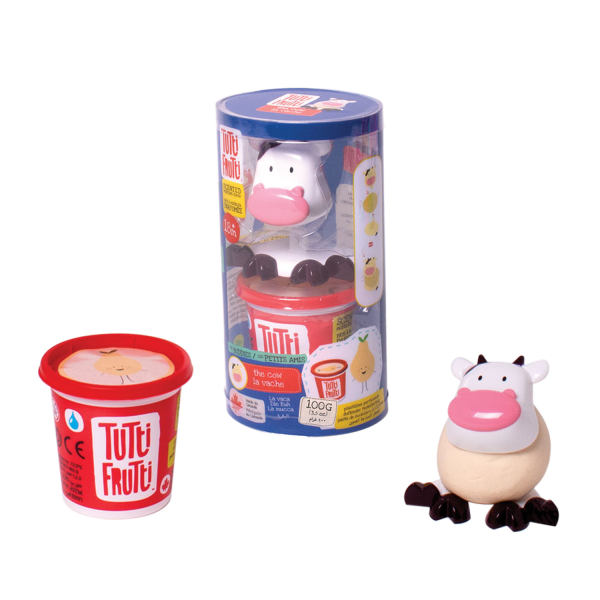 tutti frutti buddies kit - cow
Cowabunga - start by forming the yellow pear-scented dough into a ball.
Push the ball onto the black and white cow base prong before pushing
the plastic cow head on top. In the blink of an eye you have created
your very own cow buddy! Make your cow round, squat, tall, whatever
shape you want. Try different colors of dough for comical results. Flower press mold under base for more creative projects.