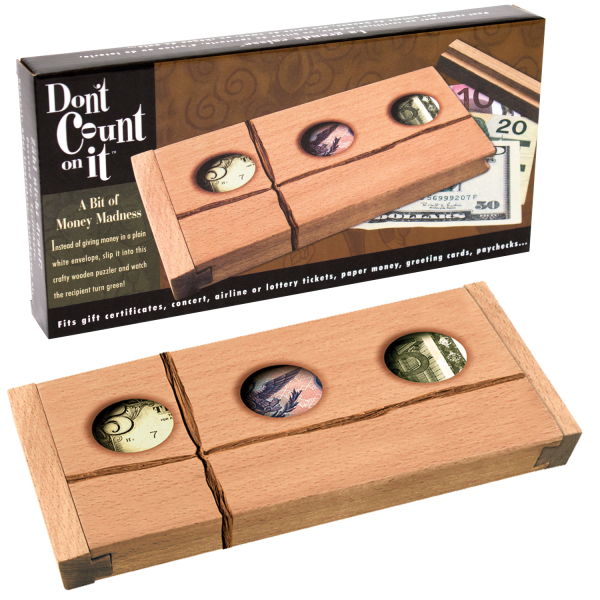 dcoi raffia - single
Don't Count on It is a creative replacement to the standard paper envelope.
Gifts of paper money, certificates, sports and concert tickets or
coupons are placed inside the 3.75 x 8.5 x .75 inch wooden puzzle. Our most popular graduation
present, this unique teaser challenges the recipient to unlock the
surprise within.