57 numbered domino tiles, 3 blank replacement domino, instructions.
Mixing math equations and the game of domino, players place their numbered domino tiles next to the domino placed in the middle of the table so that one of the two numbers on the domino placed is the result of the equation formed by the two adjacent numbersThe player who gets rid of their dominoes first is the winner.
Safety Warnings
WARNING - Choking Hazard - Small Parts Not suitable for children under 3 years. Small parts may be swallowed.
Shop here :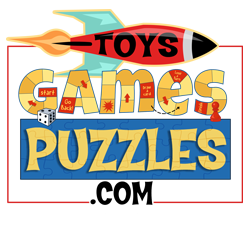 Please click the TGP icon to be transferred to our shopping partner ToysGamesPuzzles.com,
Thank you