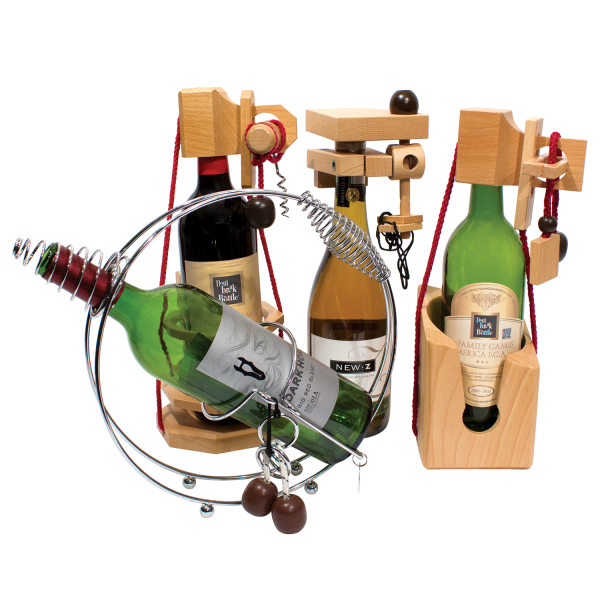 Don`t BTB - old image
The next time you are invited to a friend's home for dinner, bring along their favorite bottle of wine locked within a perplexing wooden puzzle.
Spark conversation and bring smiles and a bit of perplexity to the
dinner table with 4 available editions. PLEASE USE THE STORE LOCATOR AT THE TOP OF THE PAGE TO LOCATE INDIVIDUAL ITEMS FROM THE GROUPING OF BOTTLE PUZZLES.